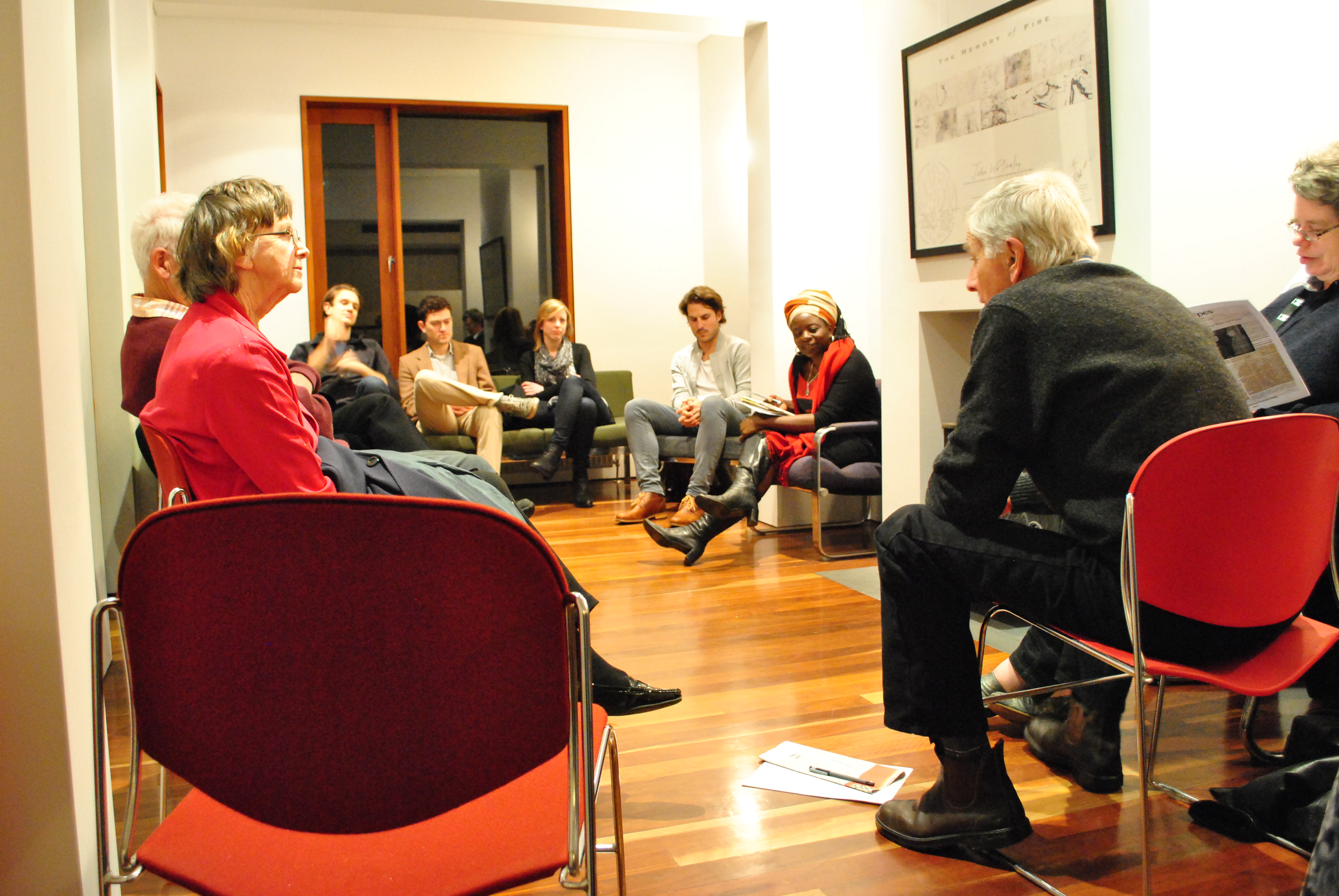 Sekai Nzenza, well known Zimbabwean author and long time friend of AFSAAP, read two of her short stories and convened a long discussion on her country's politics in the wake of its recent election on the 22td of August at the Institute of Poscolonial Studies (IPCS). The stories were organised under the heading "glimpses of the everyday in Zimbabwe", and illuminated aspects of the daily struggle in contemporary Zimbabwe. While these ostensibly told the stories of daily occurrences, their deeper message resonated with racial, political and postcolonial notes. The first "Poverty, and the desire for something foreign" told of the search for second hand clothes in a Harare market, and how their European origins carry a sense of foreign panacea to local ills. Her second story, "African Beauty and the shades of blackness" revealed a conversation between the author and her niece about the use of skin lightening creams, and the racial beauty complexes that their use invokes. The stories can both be accessed at the page of the Zimbabwean Herald, where they were originally published.
The prior week, the same venue was privileged to hear a talk by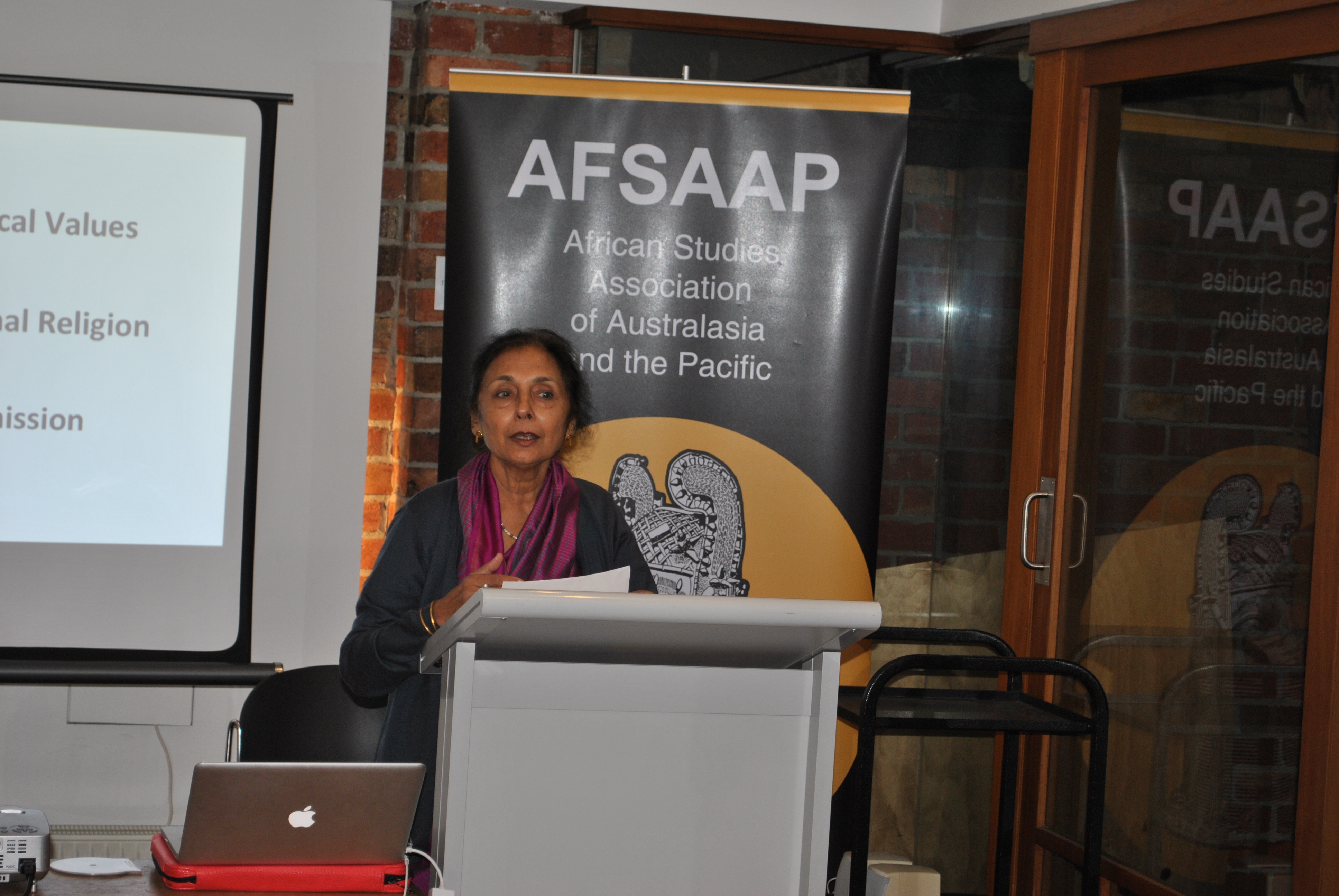 the visiting Indian scholar Veena Sharma on the foundations of African traditional religion. Veena's original African connection came when she lived in Tanzania thirty years ago. Since then she has spent twenty eight years in charge of a Swahili service on Indian radio, and has recently completed a PhD. Veena's talk touched on the broad set of values common to pre-colonial African culture and proposed that these can be seen as making a net contribution to global culture, as opposed to being resigned to moribund tradition as they often are in foreign and African eyes. The talk concluded with a viewing of a the acclaimed Ghanaian film The Witches of Garamba, which stirred many of the themes discussed in Veena's paper.